Boohoo.com is a gold mine of clothing deals. However, you can save even more by implementing our online shopping tips. We've found the top seven ways to earn exclusive coupons and find the best deals at Boohoo.com. Read on to unlock your savings.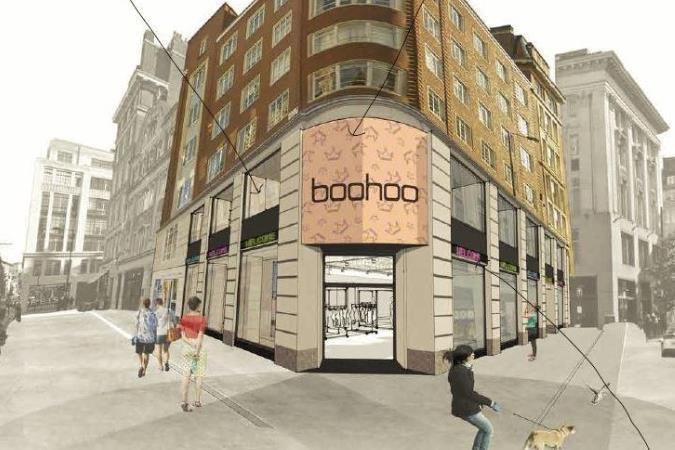 Get the Latest Giving Assistant Coupon for Boohoo.com
Giving Assistant regularly updates coupon codes that shoppers can use at various online retailers such as Boohoo.com. Navigate to the bottom of the page to discover a verified Boohoo.com coupon code to put towards the next order that bulks up your wardrobe with new styles. 
Sign Up for the Boohoo Newsletter Email List
When you sign up for the Boohoo newsletter for the first time, you receive a 10% off coupon to put towards your first Boohoo.com order. As you stay subscribed to the newsletter email list, you will gain access to regular sales updates and new coupons to use on your future orders. 
Download the App for Exclusive Coupons
By downloading the Boohoo app, you can use special coupons otherwise non-accessible to newsletter members via email or by browsing the website. Save more on your clothing purchases by combining app-exclusive coupons with the current sales happening on the website. 
Shop the Rotating Sales
Sales are always happening at Boohoo.com. They usually change out a few times each month to keep it interesting for consumers. Especially during the Black Friday holiday shopping season, you can purchase men's clothing, women's apparel, shoes, accessories, and more at a discount. 
Combine the current sales with a coupon as a first-time member of the Boohoo newsletter, or check to see if any coupons are available in the Boohoo app. Coupons are the key to savings on your order, but you have to look thoroughly sometimes to find a deal.  
Shop With a Student Discount
If you are a college student, you can verify your collegiate status with your Student Beans or UNiDAYS account. Once you link a college account with Boohoo, they will send you a coupon code for your next apparel purchase. 
College students must repeat this process every time they wish to purchase Boohoo. However, the few extra steps are one of the best ways to save when on a penny-pinching budget as a college student. 
Go to the Discount Codes Page
Go directly to the source and find the latest Boohoo discount codes and ways to save on their website. Starting from the homepage, navigate to the bottom where a heading says "About Us & More". Select the link that says "Discount & Promo Codes". If any promo codes are available for use on the website currently, they will show up on this page. 
Most times, you do not have to input a coupon code to redeem a sale. A percentage off may be already applied to the original ticketed price. 
Sign Up for Boohoo Premier
If you regularly order from Boohoo.com, it's time to sign up for Boohoo Premier. Members pay a small fee of 12.99 pounds to enjoy multiple perks as VIP members. Sometimes, you may see this fee discounted, so check back often. Once you pay the fee, you receive the corresponding perks for one calendar year. 
You get free next-day delivery to addresses throughout the United Kingdom. Get free returns on all your merchandise without having to pay additional shipping to send items back to the warehouse. Watch out for your email for when Premier Days happen when you can shop exclusive sales. As a Boohoo Premier member, you also get the highest-echelon deals and coupons that non-members do not have access to. 
Unfortunately, the Boohoo Premier program is not valid for shoppers in the United States. However, American shoppers can still enjoy newsletter coupons, and app-exclusive coupons, shop with a student discount, and take advantage of current sitewide sales. 
Related Articles
Tom Galido is a cofounder of Upright Data.  His goal is to make sure that our customers are armed with the best insights to get the most out of their shopping experience.  Tom holds a BA from Loyola Marymount University and an MBA from Georgetown's McDonough School of Business.  In his free time he is a science fiction / fantasy author.