One of the best aspects of online shopping is the 24/7 accessibility from the comfort of your home. One of the worst? Trying to contact customer service. Nonetheless, Dynamite Clothing shoppers, have no fear. We'll give you the four easiest ways to quickly contact dynamiteclothing.com's customer service team.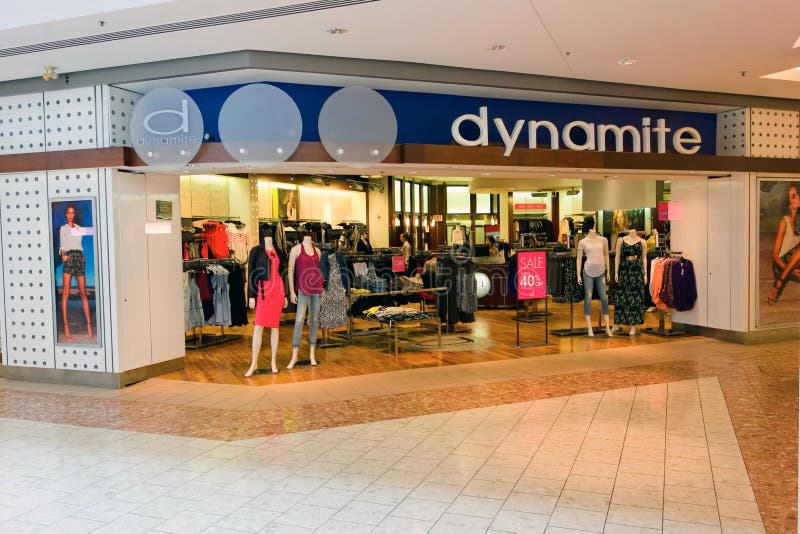 Call Customer Service
For the fastest results, call Dynamite Clothing customer service at 1-888-342-7243 if you are in the United States. Canadian customers should call 1-888-882-1138. 
Whether in Canada or the United States, you can contact the Dynamite Clothing customer service department within the same time frame. They are open from Monday through Friday from 9 am EST to 12 am EST and Saturdays and Sundays from 9 am to 9 pm EST. 
You should phone customer service for immediate assistance if:
You are having technical difficulties placing your order. 

You realized you input the wrong address for shipment into your order. 

The promotion did not go through for you. 

Your shipment is more than two to three days late. 
Calling rather than doing voice chat can reassure results. Customer service calls get recorded for quality assurance and training purposes. If you are having trouble getting the customer service you need, they can refer to recordings from prior calls you placed. 
Start a Chat With a Customer Service Representative
For the fastest results, start a chat with a customer service representative. Navigate to the bottom of the homepage and click the Messenger symbol in the bottom right-hand corner. A white window will appear that says, "Hi, how may I help you?" Click on the black button that says "Start chat" to connect with a customer service agent. 
If you are not already logged in, connect to your account so that your order history is more easily accessible to the agent so they can expeditiously answer your questions. Alternatively, you can continue as a guest without logging into your account. 
Be sure to have the order number you are asking about in front of you while chatting with the representative, so it's easier for them to serve you. If the inquiry is not related to an order number, have the pertinent information in your possession and the source of it available upon request from the agent. 
Send an Email 
Send an email to the company using the Dynamite Clothing contact form. Note your first and last name, your email, your phone number, and the reason for contacting the company. Questions that you can select from include order inquiries, returns, account information, gift certificates, promotions, placing an order, and product questions. 
If the inquiry pertains to a current order, type in the order number and your loyalty ID for the Dynamite Clothing rewards program. Finally, you can type your issue in 250 characters or less. 
Check the reCAPTCHA field to note that you are not a robot, and submit the form. Regularly check the email you used in the contact form, so you can answer the agent assigned to your inquiry promptly. 
Contact the Company Via Direct Message 
The company has many social media pages where you can contact them via direct message. Go on their Facebook, Instagram, YouTube, Twitter, Snapchat, or TikTok to get in contact with the social media marketing agent handling Dynamite Clothing's company accounts. 
As a word of caution, you will not get as fast of a response contacting them on one of their social media accounts as you will via a phone call or direct chat on their Messenger. Contacting their social media accounts is best if you wanted to leave a comment about your customer service experience or send a personal response about your opinion on one of their past posts. 
Conclusion
There are various ways to contact the Dynamite Clothing company whether via customer chat, the customer service hotline, direct messaging one of their social media accounts, or sending them an email. Find the contact method that works best for you and the current situation you have with your order. 
Related Articles
6 Ways to Nail Customer Service at Old Navy
Tom Galido is a cofounder of Upright Data.  His goal is to make sure that our customers are armed with the best insights to get the most out of their shopping experience.  Tom holds a BA from Loyola Marymount University and an MBA from Georgetown's McDonough School of Business.  In his free time he is a science fiction / fantasy author.