Are you wishing for a way to save money when ordering in your favorite food from Uber Eats? Well, look no further! In this post, we will discuss the various ways to get discounts and save on your next order at Uber Eats. 
From utilizing promo codes, to subscribing to different meal bundles and more, we will give you ample options so that you can start saving money each time you order with ease. Ready to learn how? Read on!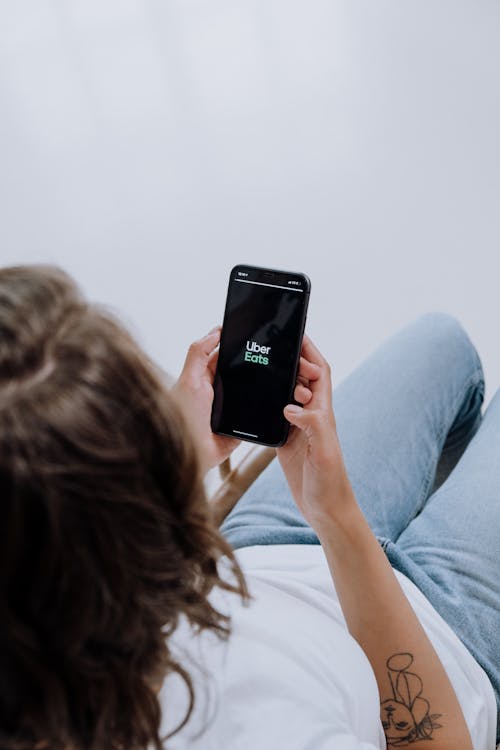 We have rounded up the top five tricks and tips to help you get great food at a fraction of the cost! From discount codes to rewards programs, discover how easy it is to make your takeaway budget-friendly. So do not miss out – start saving today!
Turn on Push Notifications
Staying up to date with the latest deals and discounts from Uber Eats can save you a bundle. With the push notification feature, you don't have to worry about missing out on those great offers. Turn on the push notifications within your Uber Eats app or website and get notified with special offers right away. 
You will receive essential reminders like when participating restaurants in your area offer limited-time only deals, or when a delivery fee is waived for new customers. With this nifty feature, never miss an Uber Eats deal again and make sure that you always get the most bang for your buck.
When ordering from Uber Eats, don't forget to check out the Deals tab! Here you can find tailored offers, discounts, and extra savings everyday. You might even discover a one-time in app coupon or referral rewards like free delivery. 
Exploring the Deals tab is the best way to save on your favorite meals and desserts. So before checking out your next order, take advantage of all the money saving opportunities Uber Eats has to offer!
UberOne is an exciting way to save money on Uber Eats orders. The membership program is easy to join and offers exclusive discounts and rewards that can save you money on your favorite Uber Eats orders. When you sign up for UberOne, you'll get free delivery when your total is over a certain amount, so you don't have to worry about spending too much money on delivery fees. 
Plus, when you become a member, you'll earn points for every dollar spent in the app for additional savings. In addition, monthly cash back and gift card rewards are available with an active UberOne account. So sign up today and start saving at Uber Eats!
Send Referral Codes to Friends
Referral codes are helpful. By sending one to a friend, they can save big on their Uber Eats orders. All it takes is a quick copy and paste of your unique code onto the Uber Eats app to redeem their discount. 
This means that you and your friends can benefit from referral codes with ease – making it simple for everyone to score a great deal. Moreover, there is no limit on the number of people you can send referral codes to, so spread the savings around! In sum, referral codes on Uber Eats make saving fun and easy for both you and your friends.
Find Coupons, Deals, and Codes
Whether you are a thrifty shopper or not, saving money is always beneficial. If you want to save money with Uber Eats, look no further! Finding coupons, deals and codes for Uber Eats is just a few clicks away. Popular websites like RetailMeNot provide an abundance of coupon codes that could give you up to 50% off on your next order! 
Additionally, if you're an avid online user and live on social media, checking out trending hashtags used by your favorite influencers may score you some additional discounts. Always take advantage of promo codes when ordering from Uber Eats because prices can add up quickly. So don't miss out on the savings!
Shopping with Uber Eats
Shopping with Uber Eats has revolutionized how we purchase food and other items. Without the need to leave our homes or even get out of our pajamas, we can now have just about anything we want delivered directly to us. Whether you're looking for your favorite takeout meal, a restaurant- quality dish, or specialty items from a local store, you can find it all on Uber Eats. 
With the convenience it offers and its increasingly competitive pricing, Uber Eats is one service that offers customers an undeniable advantage over most traditional shopping methods.
Related Articles
5 Delicious Ways To Save at Grubhub
5 Ways to Save At Doordash.com
6 Best Ways To Save at Olivegarden.com
Tom Galido is a cofounder of Upright Data.  His goal is to make sure that our customers are armed with the best insights to get the most out of their shopping experience.  Tom holds a BA from Loyola Marymount University and an MBA from Georgetown's McDonough School of Business.  In his free time he is a science fiction / fantasy author.