Having your car worked on should be an easy and seamless experience, so you can get back on the road promptly. Jiffy Lube offers car repair services such as oil changes, battery updates, filters, fluids, suspension, fixing breaks, and more.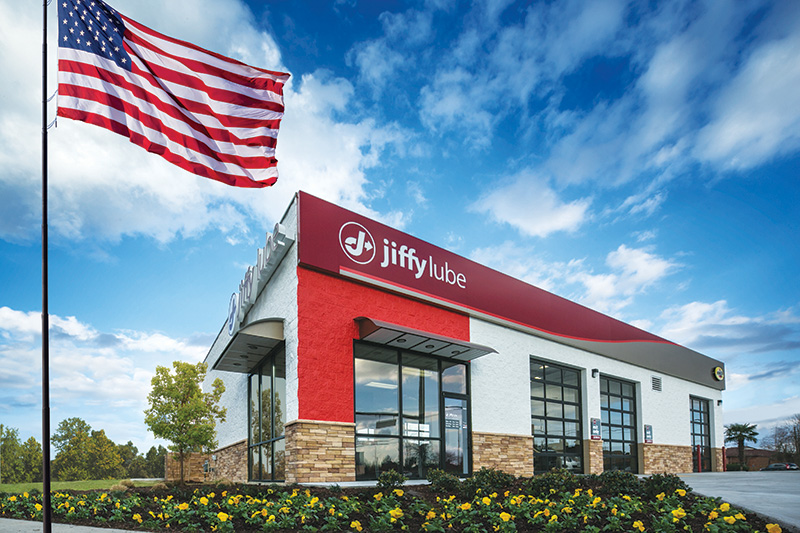 When you are prepared to get your car serviced, use a Jiffy Lube coupon code to save money on your order. 
Here are the ways to contact Jiffy Lube in case you have a complaint or comment about your most recent customer service experience. 
Call Jiffy Lube Corporate Customer Service
Call Jiffy Lube customer service at (800)-344-6933 toll-free to get questions and concerns answered. You can contact the hotline any time between 8 am to 6 pm CST on Mondays through Fridays and from 9 am to 4 pm CST on Saturdays and Sundays. 
There are a few options you can choose from to get the help you need. Choose option five for service history or to have a copy of an invoice sent to your email. Select option eight if you have invoice issues that need to be squared away. Pressing nine on the dial pad instantly connects you to a customer service agent. 
Fill Out the Jiffy Lube Customer Feedback Form 
Filling out the Jiffy Lube customer feedback form allows you to leave four types of feedback: complaint, compliment, comment, or asking for service history. Provide your name, address, email, phone number, and email address. 
Thoroughly describe the nature of your feedback in the feedback description box after filling out your self-identifiers. Then, provide details on the service you received from your local Jiffy Lube. Note the service center number, your invoice number, the date your vehicle was serviced, your license plate number, and the state in which your vehicle is registered. 
Keep an eye out for correspondence from Jiffy Lube in the inbox of the email you provided on the customer feedback form. Allow for at least 24-72 hours for the company to respond to your feedback. 
Mail the Jiffy Lube Office Headquarters
If you would like to go old school and send a hand-written (or typed) message to Jiffy Lube, here is their address below: 
Jiffy Lube International, Inc.
P.O. Box 4427
Houston, TX 77210-4458
Allow at least one to three weeks to receive a mailed response. You never know if the company will call or email you as a response instead. Hence, be sure to provide all your contact information for Jiffy Lube to know all the ways to send return correspondence.  
Jiffy Lube FAQs Section
If you prefer to not wait for an email from a customer service agent or to sit on the phone, the fastest way to get an answer to a simple question is to refer to the Jiffy Lube FAQs section. Browsing the FAQs is also a great way to learn more about store operations before visiting your local Jiffy Lube. 
Learn about local store information, how to get a copy of your vehicle's service history, and details about discounts and loyalty programs. You can also learn about Jiffy Lube's gift card terms and conditions and the different automotive services offered. 
Contact the Jiffy Lube Branch That Serviced You
For a more direct customer service experience, do a Google search to find your local service center's phone number. Talking to the people that directly serviced your vehicle can make it easier to solve the issue since they should already remember you coming into the branch recently. 
Final Thoughts
If anything should go wrong with an invoice or if you have subpar customer service experience, now you know how to contact Jiffy Lube. We wish you the best in your vehicle repairs!
Related Articles:
Tom Galido is a cofounder of Upright Data.  His goal is to make sure that our customers are armed with the best insights to get the most out of their shopping experience.  Tom holds a BA from Loyola Marymount University and an MBA from Georgetown's McDonough School of Business.  In his free time he is a science fiction / fantasy author.