Quality Fast Fashion From Up North 
Dynamite Clothing may seem like a new trend to some, but the brand has been around for over 30 years. Dynamite Clothing still manages to make a splash in the fashion world!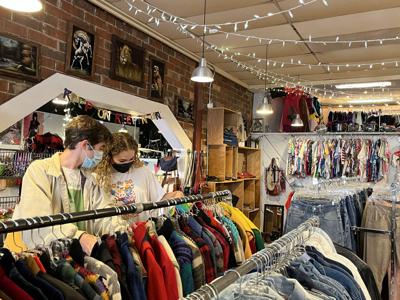 Is Dynamite Clothing the Same as Garage?
Garage Clothing is an extremely popular Canadian fast fashion brand that often gets mixed up with Dynamite Clothing. This is because the two companies are owned by the same parent company, Groupe Dynamite. 
Garage Clothing is a less expensive version of Dynamite Clothing, but it's still possible to save money when purchasing Garage clothing. Both are fast fashion brands and will get your clothes to you within a few days. To save money on the Dynamite Clothing brand, take advantage of Dynamite Clothing promo codes.
What Brand Is Dynamite?
Dynamite Clothing doesn't sell any other brands. The clothes are all made by Groupe Dynamite at the factory location in Montreal, Canada. Dynamite is an original brand with designer-inspired trends and fashion statements for much less. 
Dynamite is a fast fashion brand, which means that once a design is sold out, the factory doesn't make it again. This makes it an exciting shopping experience because you know that whatever you get will be unique to you. 
Are Dynamite Clothes Good?
Dynamite Clothing produces high-quality clothes for a lower price. Many people think of fast fashion as cheaper, poorly made clothes, but Dynamite puts care and effort into its clothing and fashion pieces. Customers are generally happy with the quality and comfort of Dynamite Clothing. 
The clothing is made with high-quality material, and each batch of clothing is made individually, so no two sets are the same. The factory creates unique pieces every time to create a constantly renewing experience for the shoppers. However, every batch is made with care. 
Is Groupe Dynamite Ethical?
A big question about fast fashion groups is whether they are ethical. Groupe Dynamite is based in Canada and follows all the labor laws and child labor restrictions, so they are ethical in labor. The clothes are not made unfairly or with cruel labor practices. 
If you are trying to avoid animal products, you can have a few items from Groupe Dynamite. However, the company does use animal fur and feathers in select premium outfits, so many animal activists avoid Groupe Dynamite. 
Is Dynamite Clothing Still Available in Canada?
Groupe Dynamite was founded in Canada in 1984. The company has been running ever since, with Garage and a few other clothing brands under its umbrella. However, there have been rumors recently of Dynamite Clothing closing down. 
In 2020, the company announced that it would do a complete revamp of the company, only keeping the most lucrative sources. Garage and Dynamite Clothing are still open and available throughout Canada, the United States, and other countries. 
Where Is Dynamite Clothing Available?
Although the clothing is all made in Canada, you can purchase Dynamite clothing from anywhere in the world. The online store has relatively inexpensive shipping options. Although international shipping takes longer, most American purchases will arrive quickly from Canada. 
Dynamite Clothing has online stores worldwide, but you can also find local brick-and-mortar stores. If you live in Canada, the United States, Jordan, or Saudi Arabia, you might see a Dynamite Clothing store. There are dozens of locations currently open. 
Final Thoughts
Although Dynamite Clothing isn't the most popular fast fashion brand, it's one of the classics. This clothing store has been open for over 30 years and consistently produces excellent fashion. With the classy, fashionable pieces from Dynamite Clothing, you can feel like a million bucks without spending it. 
Related Articles
Get To Know Glossier: 5 Facts About The Viral Beauty Brand
Get To Know Hostelworld – 9 Facts
Get To Know Lovehoney – 8 Interesting Facts
Get To Know Princess Polly – 11 Facts
Tom Galido is a cofounder of Upright Data.  His goal is to make sure that our customers are armed with the best insights to get the most out of their shopping experience.  Tom holds a BA from Loyola Marymount University and an MBA from Georgetown's McDonough School of Business.  In his free time he is a science fiction / fantasy author.