When booking a hotel online, you may want a fast response or at least be sure of one. Citizenm takes customer service seriously, which is why they ensure their customer support team is always available.
Whether you're looking to book the rooms as an individual or a group, you can count on Citizenm's customer service agents to help you with every step. They can also advise you on the best places to stay and provide helpful tips for your next trip.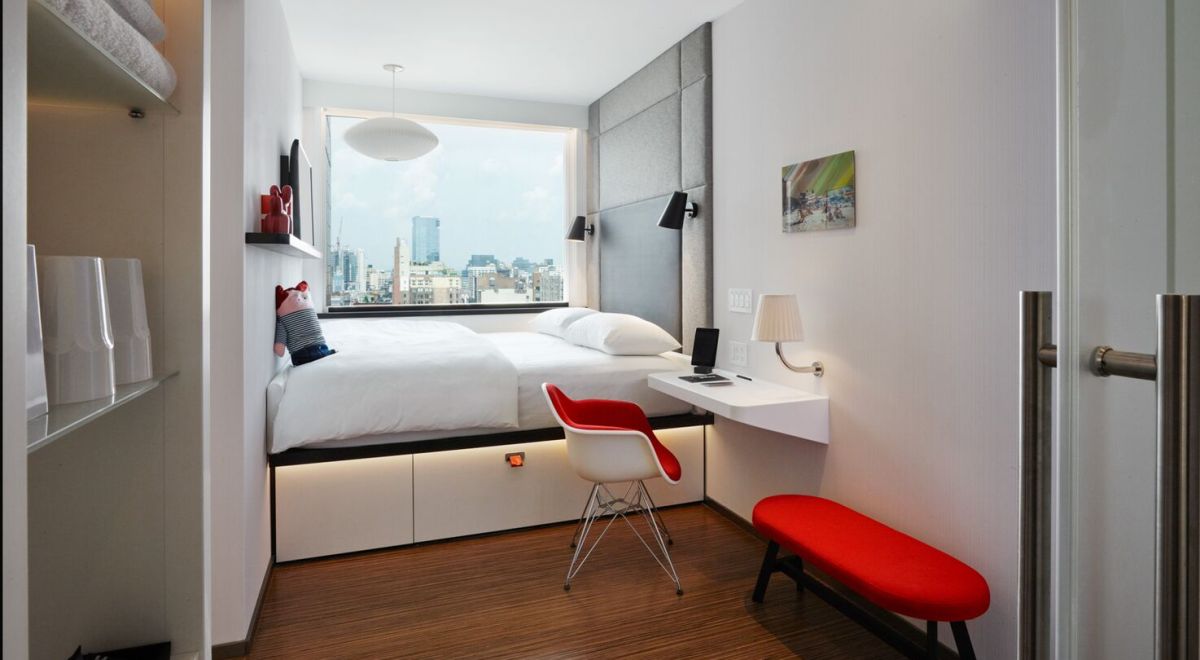 Below are some ways you can access customer service at citizenm.com.  Communication with clients is a priority at Citizenm. The company can respond to you through the following channels:
Telephone
Contact Citizenm customer service by phone. You can call +31 (0)20-8117-000 to reach out about any inquiries.
The customer care team responds to calls from 8 am to 12 midnight, seven days a week.
Email
You can also reach out to the company via email. Send your inquiries to citizenMovement@citizenM.com, and they will respond as soon as possible.
 You can reach out via groups@citizenM.com if you're making a group booking.
Social Media Platforms
Citizenm customer service is available on social media platforms such as Facebook, Twitter, YouTube, and Instagram. You can send inquiries via the direct messages feature on these platforms, and they will respond quickly.
Social media platforms can also allow you to connect with other customers. For instance, you can check out the company's hashtag (#citizenm) to read previous customer reviews.
Mail
You can reach out to Citizenm using their mail. The address depends on the location you choose to book.
If you're targeting citizenM Schiphol Airport hotel, the address is Jan Plezierweg 2, 1118 BB Schiphol.
If you choose Amsterdam South hotel, you can send the mail to the address; Prinses Irenestraat 30, 1077 WX Amsterdam.
You may also consider Amstel Amsterdam hotel, and you can reach out to the customer care desk using the address, Sarphatistraat 47, 1018 EW Amsterdam.
If you go to the Rotterdam hotel, their address is Gelderseplein 50, 3011 WZ Rotterdam.
Each hotel has a unique mail address available on Citizenm's website. Depending on your location, you can reach out, and the customer care team will do their best to get back to you.
Support Pages
If you want answers to specific questions, visit the citizen's support page. You will find helpful information on check-in and check-out, booking policies, and more.
You can also find frequently asked questions (FAQs) with detailed answers.
Support pages can also help you see other customers' inquiries and responses. For example, you can see how they respond to a customer who asks about the availability of their hotel.
Sales Page
You should consider visiting the sales page if you plan to do business with Citizenm. Once on the page, you can interact directly with the customer care service team, who can answer your questions and direct you.
To connect with Citizenm on their sales page, you only need to sign in using your email address or social media account. When you log in, you can access the company's information, such as their rates for various services.
Interact With Citizenm's Customer Service Desk Today!
Whichever channel you go for, you can be sure the customer service at citizenm.com is always available. Citizenm strives to ensure its customers get the best experience, and they do this by providing prompt responses.
So if you have a question or concern, don't hesitate to reach out! You'll get a quick response through email, phone calls, mail, social media platform, or the sales page.
For more information, visit givingassistant.org today.
Related Articles
Customer Service At Abebooks.com – 4 Ways
Customer Service At Autozone – 4 Key Moves
Customer Service at Booking.com – 4 Methods to Get Your Purchase Right
Customer Service At Dominos.com – 4 Ways To Get It Solved!
Customer Service at Dynamiteclothing.com – 4 Ways To Get Their Attention!
Tom Galido is a cofounder of Upright Data.  His goal is to make sure that our customers are armed with the best insights to get the most out of their shopping experience.  Tom holds a BA from Loyola Marymount University and an MBA from Georgetown's McDonough School of Business.  In his free time he is a science fiction / fantasy author.