Imagine staying in a cozy hotel and saving at the same time. It sounds like a dream come true, right? Well, it's possible with citizenm.com!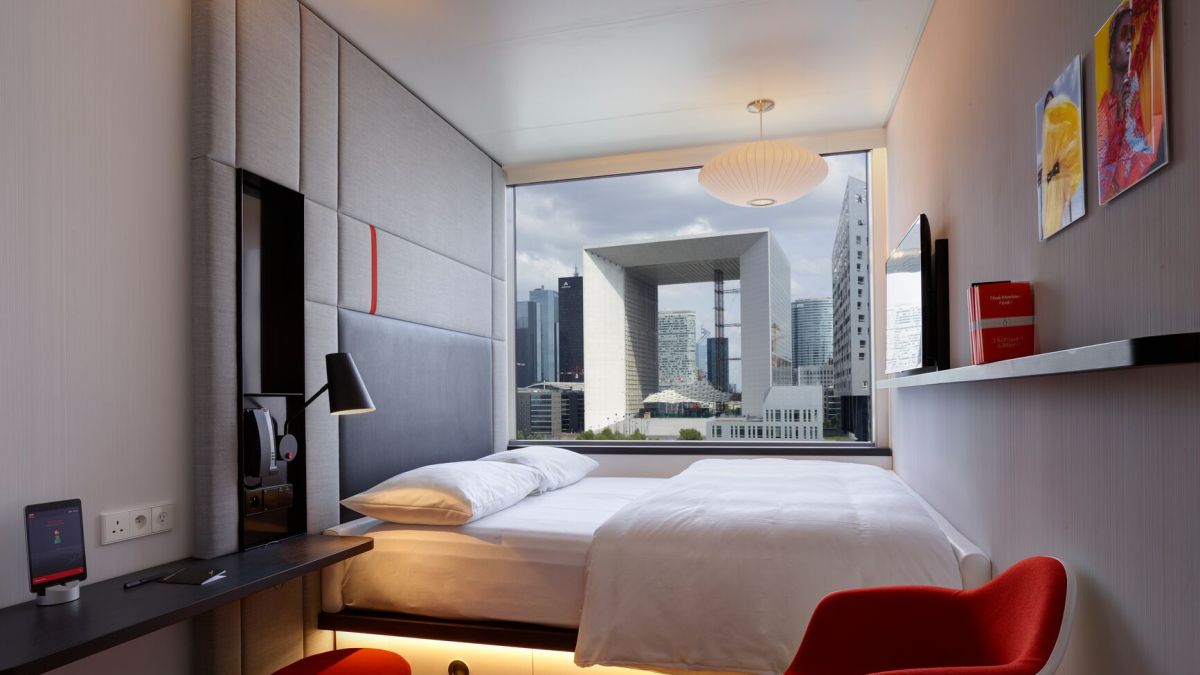 Citizenm offers an incredible range of hotel accommodations in major cities worldwide at reasonable prices. You can enjoy their services, stay in a modern, stylish hotel room, and save money.
When you book through citizenm.com, you can get discounts on your bookings and have a better experience when staying in their hotels. From promo codes to discounts, you can be sure to find the best deals for your stay.
Read on to find out ways to save at citizenm.com!
7 Ways to Save At citizenm.com
You don't have to drain your safe to stay in a luxurious hotel. You also don't want substandard services at low prices either.
Citizenm offers some exciting ways to save so you can enjoy the best of both worlds. Here are seven ways to save at citizenm.com. 
Look Out For Promo Codes
Citizenm offers exclusive promo codes that you can use to get discounts and other benefits when you book through their website or app. All you have to do is have a membership with Citizenm, and you can get up to 10% off on your booking.
Discounts
When you book your hotel room through citizenm.com, you can get up to 40% off your booking. They offer various discounts that can help you save money on your stay. You might find special offers such as seasonal deals or last-minute discounts.
Loyalty Program
Citizenm's loyalty program is an excellent way to save even more money. You can join the loyalty program free and unlock special discounts, exclusive offers, and other benefits. The more you stay with Citizenm, the more rewards you'll be able to earn!
Booking 7 or More Nights
When you book seven nights or more at citizenm.com, you can get an additional 10% off your booking. This offer is available for all hotels and cities, so it's a great way to save even more money on your stay.
Take Advantage of Black Friday Deals
Citizenm offers unique Black Friday deals on their hotels, so keep an eye out around the holiday season. You can get huge discounts on your stay, including a 30% discount on BAR.
You can especially qualify for Black Friday deals if you book using online booking tools such as GDS. The rates may vary depending on the day you make your booking.
Booking More Than 10 Rooms
If you're staying as a group, you can get a great deal when you book ten or more rooms. You can get different rates and conditions.
You can make group bookings as:
Couples or friends on a trip

Groups of at least four people

Workmates on a business vacation

Business meetings
Whichever the number or purpose, you can enjoy your stay at Citizenm with friends or colleagues at lower rates.
Following Citizenm's Social Media Platforms
Citizenm is active on various social media platforms, including Facebook and Twitter. Follow their pages to get exclusive discounts and deals.
Citizenm also hosts giveaways, contests, and sweepstakes from time to time, so make sure you don't miss out on any of them.
Book Citizenm Hotels Today and Enjoy The Discounts
Booking through citizenm.com can get you huge savings on your stay. From promo codes to discounts and special offers, there are plenty of ways to save at citizenm.com.
Make sure you take advantage of their loyalty program and special deals to get the best out of your stay. Enjoy your trip and save money at the same time with citizenm.com!
Click on givingassistant.org to learn more about saving while enjoying a luxurious stay at Citizenm hotels.
Related Articles
5 Guaranteed Ways To Save at Princesspolly.com
5 Stylish Ways to Save Big At Garageclothing.com
5 Ways to Handle Customer Service At Jiffylube.com
5 Ways To Reach Customer Service at Urban Outfitters
5 Ways to Save At Doordash.com
5 Ways To Save at Jiffylube.com
Tom Galido is a cofounder of Upright Data.  His goal is to make sure that our customers are armed with the best insights to get the most out of their shopping experience.  Tom holds a BA from Loyola Marymount University and an MBA from Georgetown's McDonough School of Business.  In his free time he is a science fiction / fantasy author.